Cue – Walga Rock – Kalbarri   ** Bonus sunset cruise! **
Mon 24 to Fri 28 June 2019 (5 days)
$1,500 (Seniors $1,350) S/Supp $290

Walga Rock is claimed to be the second largest monolith in Australia, and it contains a cave with an extensive gallery of indigenous art. The paintings at Walga Rock are thousands of years old. This tour also takes in the beauty of the Kalbarri National Park.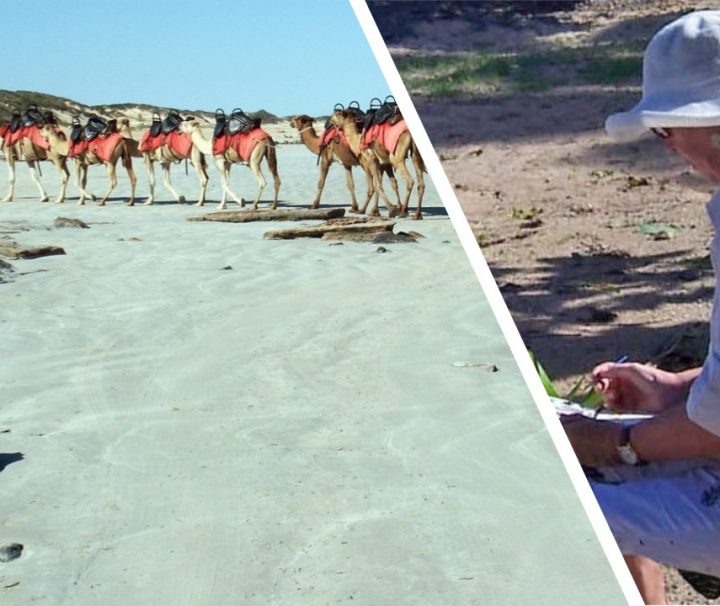 Best of Broome with Sydney-based artist Leonie Norton – 8 days
Sat 06 – Sat 13 July 2019 – ** Almost Full! **
$4,300 pp (Single Supplement $850), Land Only $3,800
Broome is one of WA's most popular destinations.