The weather is cooling down now which means some perfect opportunities to head out for a day trip with Aussie Redback Tours. We have some fun days planned for the next few months:
Sunday 17 March – St Patrick's Day Mystery Tour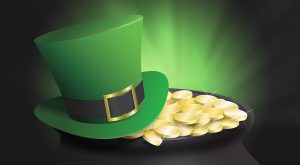 Dress up in green, put on your best Irish accent, and join us on a fun day out in the countryside! Where will we go? We can't tell you because it's a mystery tour, but we can tell you that we'll be having a two-course restaurant lunch, and everyone on this tour will receive a lucky shamrock! Adults $105, Seniors $95. (Also includes morning tea at a picturesque spot along the way to the restaurant).
Sunday 07 April – New Norcia / Swan Valley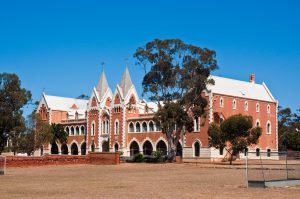 Visit New Norcia, Australia's only monastic town, founded by Spanish Benedictine monks, and enjoy a picnic lunch while marvelling at the grandeur and architecture of this special place. We return via the Swan Valley wine region, having a short afternoon break at Whistler's Chocolate Factory before we head back to Perth. Adults $105, Seniors $95. Also includes morning tea in Bindoon on the way to New Norcia.
Sunday 28 April – Moore River / Lancelin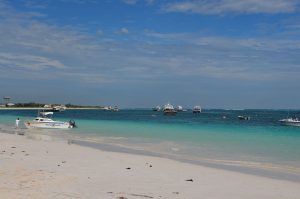 Join us on a lovely trip up the coast, stopping for morning tea at the very picturesque Moore River. Dip your toes in the water before we continue on to the white sand dunes of Lancelin on the Indian Ocean Drive. We have a relaxing two-course restaurant lunch here overlooking the Indian Ocean before heading back to Perth, with an afternoon stop in Gingin. Adults $105, Seniors $95.
Sunday 05 May – Moondyne Joe Festival in Toodyay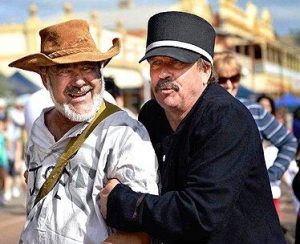 Join us on a fun-filled day in the historic town of Toodyay.  Enjoy the bushranger atmosphere as Toodyay re-enacts the capture of Moondyne Joe, Avon Valley's legendary bushranger. Join in the fun as Moondyne Joe runs around town, robbing shops, escaping custody and being a general menace, and watch his arrest and mock trial. Price dropped to Adults $95, Seniors $85 so you can purchase your own lunch whilst spending more leisurely time in the street enjoying singers, bands, dancers, stalls and more . Includes a scrumptious morning tea. Why not invite a friend and make a day of it?
Sunday 12 May – Mother's Day Elvis Presley Mystery Tour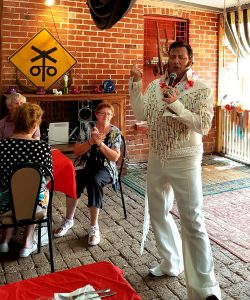 Elvis will be back in the building today! We have combined Mother's Day with an Elvis Presley Mystery Tour to bring you a special day out. This tour also includes morning tea, a restaurant meal and a surprise for all the Mums on the tour. Adults $105, Seniors $95. This is the third year we've invited Elvis as a special guest and going by previous years, it will sell fast. Be quick to book!
Sunday 23 June – Pinnacles Lobster Lunch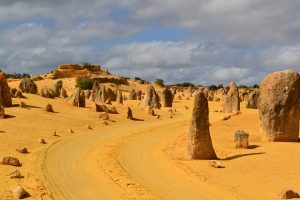 This popular day tour takes you to the Nambung National Park, famous for the very fascinating ancient Pinnacles. We'll have morning tea at the Pinnacles, followed by a delicious lobster lunch and glass of wine or beer at the newly-renovated Cervantes Lobster Shack, and an afternoon ice cream stop on the way back to Perth. Adults $105, Seniors $95
Wednesday 17 July – Christmas in July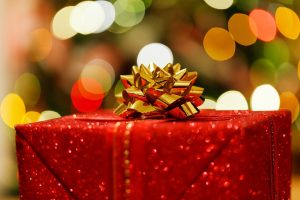 Join us as we enjoy the cooler weather by celebrating Christmas in July with a full traditional Christmas lunch with all the trimmings, and a Christmas gift. Morning tea also included. Adults $105, Seniors $95. Don't miss out – book now.
If you would like to book on any of the above day tours, please contact Aussie Redback Tours on 1300 662 026 or by email at aussieredbacktours@yahoo.com.au.